A current account opening differs in many ways from a savings account opening. The obvious reasons aside – the fact that the objectives of the two types of bank accounts are different – a trader or business owner must consider various additional criteria before choosing a current account. Some of these are – whether the bank offers doorstep banking facilities, whether it has features that facilitate personal net banking, the MAB (Monthly Average Balance) to be maintained, whether it offers more than one method of transacting online, etc. In this article, you will find a list of the best banking apps that allow you to open current accounts online. Here is a list of the top current account banks for you –
1. IDFC FIRST Bank
As someone who wishes to open a current account, you must first look at the services offered by IDFC FIRST Bank. Not only does the bank's current account offer services unlike any other bank today, but it also has a truly special mobile banking app – the IDFC FIRST Bank mobile banking app – that offers the following features to a user:
One-Swipe banking: Transact in a split second – securely and efficiently. Combined with the 'Auto Pay' feature, the 'One-Swipe' and UPI (Unified Payments Interface) features allow you three efficient methods of online money transfer with your current account.
Wealth-building: There is an important step after saving, which is investing. The app helps you view your entire portfolio on a single screen. Users receive personalised and curated investment recommendations based on their risk profile.
Increased accessibility: The app's 'Universal Search' in-built feature helps you discover its various features easily.
Personal net banking: The IDFC FIRST Bank mobile banking app helps you budget efficiently by helping you categorise your previous expenses, track them, and manage them on the app.
POS, QR, and payment gateway: The bank provides the best-in-class POS (Point of Sale) devices, QR code devices, and Payment Gateway-related services.
Doorstep banking and free bulk uploads: IDFC FIRST Bank's current accounts also provide efficient doorstep banking services and free bulk uploads.
Besides these advantages, you get to experience IDFC FIRST Bank's top-class customer service, too. Head to their site to know more.
2. IndusInd Bank

The IndusInd Bank mobile app can help you access your current account very seamlessly. You get to choose your account number, opt for 'family banking' via a grouping of accounts, pay using UPI and other online transfer options, and access digital banking services such as POS devices, QR, etc.
3. Bank of Baroda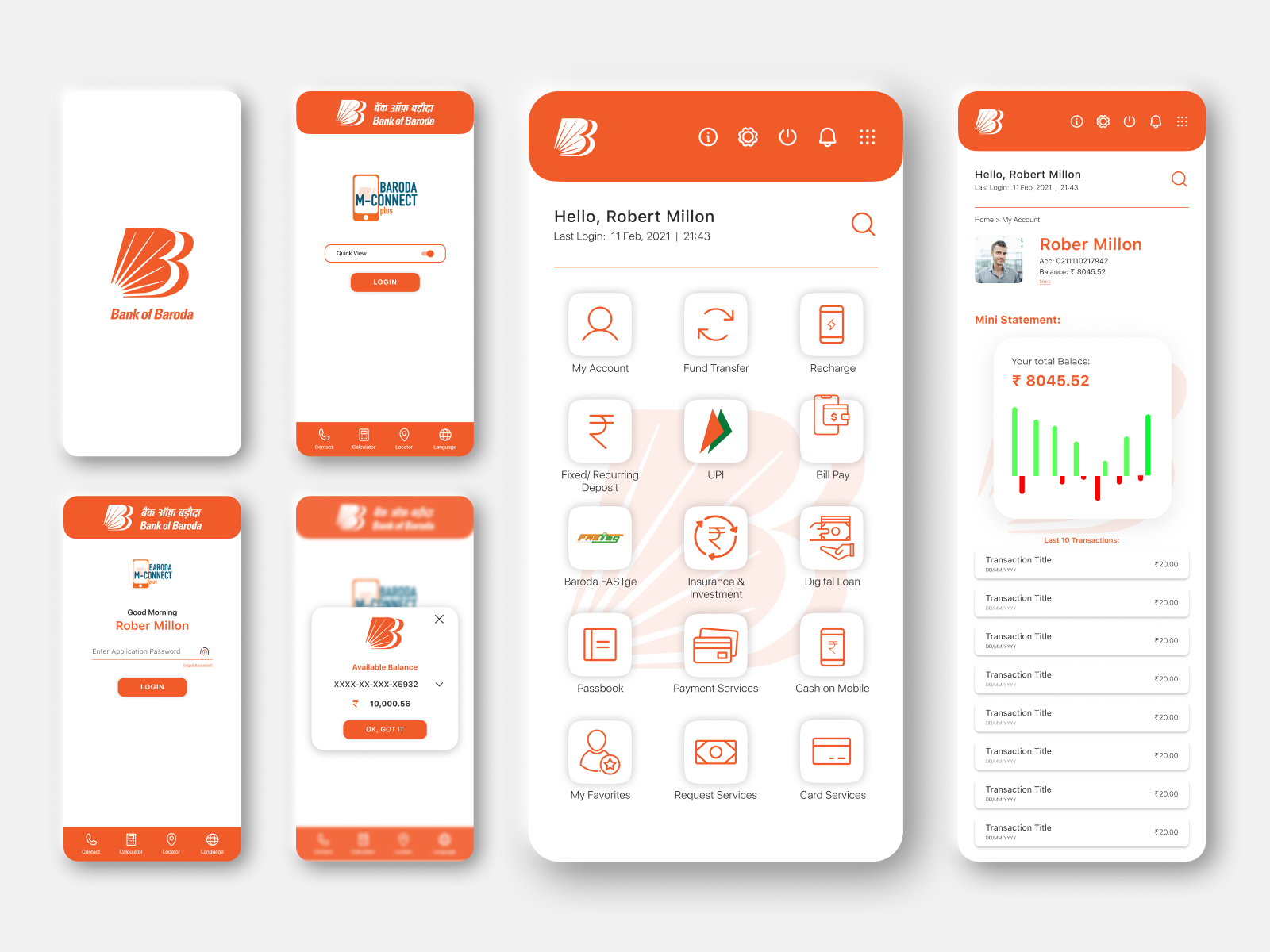 Bank of Baroda allows you to choose between three types of current accounts – Baroda Advantage Current Account, Baroda Premium Current Account, and Baroda Premium Current Account Privilege. The current accounts offer a range of services such as free unlimited chequebooks, auto and reverse sweep facilities enabling current account holders to earn more interest, etc.
4. State Bank of India
SBI offers four types of current accounts – Shubharambh current accounts for entities having a valid startup certificate, Regular Current Accounts, Gold Current Accounts, and Diamond Current Accounts. You must maintain a certain Monthly Average Balance for all these accounts. In addition to this, SBI facilitates UPI, NEFT (National Electronics Funds Transfer), RTGS (Real Time Gross Settlement), and IMPS (Immediate Payment Service) transactions too.
5. Yes Bank
The Yes Bank current accounts, too, are divided into three major categories – Edge Business, Prime Business, and Exclusive Business. Yes Bank offers you a free internet banking facility and IMPS-enabled online money transfer services. It also allows free cash deposit limits based on the monthly balance that you have maintained in your current accounts.
Follow these current accounts to experience the most satisfactory current account opening experience in present times. Do not forget to opt for a bank that has an efficient mobile banking app and a good customer service record.